Category: Cadboro Bay News Archive
Cadboro Bay Today is compliments of Dave Lynn
Royal LePage Coast Capital Realty
208 - 2187 Oak Bay Ave.
Victoria, BC V8R 1G1
Phone: 250-592-4422
Fax: 250-592-6600
Toll-Free: 1-877-231-4422
Cadboro Bay News Archive
This page contains archive posts.
Looking for current posts?
Check Cadboro Bay News
for the most recent articles.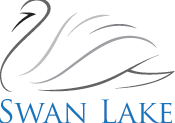 Swan Lake's gigantic Native Plant Sale is on Sat Apr 23 and Sun Apr 24 this year. You can...
Read More
MORE NEW DATES ADDED When disaster strikes, your chances of staying safe, healthy and comfortable...
Read More
Cadboro Bay Today is compliments of
Dave Lynn
Royal LePage Coast Capital Realty
208 - 2187 Oak Bay Ave.
Victoria, BC V8R 1G1
Phone: 250-592-4422
Fax: 250-592-6600
Toll-Free: 1-877-231-4422
---
Subscribe to the Free Monthly Newsletter